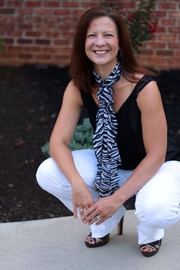 Born and raised in a home where education was valued, ambition were supported, and inquiry was encouraged, I naturally developed a love for knowledge and an aspiration to be both an educator and an innovator.
I obtained my B.A. in Elementary Education from Huntington College in 2002, my M.A. in Counseling from Regent University in 2004, and my Ed.D. in Distance Education with a focus on instructional design and technology in higher education in 2009. I am finishing a PhD in Counselor Education and Supervision.  I am committed to teaching excellence, scholarship, and service. I also have a great deal of experience in higher education administration. Prior to entering higher education, I was a counselor. I am currently an Associate Professor within an instructional design and technology program at the University of Memphis.
Innovative Distance Education & Residential Teaching
In my ten years of higher education teaching experience, I have designed and taught the residential, online, and blended courses at the undergraduate, graduate, and doctoral levels. This includes doctoral level research, educational technology, and counseling and human service courses:
Courses (Taught & Designed):
ICL 8995 Scholarly Project (Online)
ICL 9000 Dissertation Proposal (Online)
IDT 8092 Research in IDT (Online)
IDT 8500 Evaluation and Synthesis of Research (Online)
EDUC 989 Dissertation Seminar (Online)
EDUC 980 Dissertation Prospectus Development, Quantitative (Online)
EDUC 919 Advanced Professional Writing and Research (Hybrid)
EDUC 915 Advanced Quantitative Analysis and Design (Hybrid)
EDUC 798 Advanced Research and Writing (Online)
EDUC 712 Advanced Statistics (Online)
EDUC 715 Quantitative Research (Online)
EDUC 730 Technology Practices for Instructional Improvement (Blended)
EDUC 758 Teaching the College Student (Online)
EDUC 849 College & University Administration (Online)
EDUC 661 Consultation, Collaboration, and Referral in School Counseling Programs (Hybrid)
EDUC 660 Organization and Administration of Guidance Programs (Online)
EDUC 622 Educational Assessment (Hybrid)
EDUC 512 Structured Groups (Hybrid)
EDUC 633 Principals of Design and Management in Distance Education (Online)
EDUC 639 Trends and Issues in Educational Technology (Online)
EDUC 220 Differentiated Learning (Residential)
HMSV 339 Interpersonal Skills (Residential)
HMSV 341 Introduction to Human Services (Online)
HMSV 448 Child and Adolescent Advocacy and Intervention (Residential)
HMSV 440W Program Development, Implementation, Funding, and Evaluation (Residential and Online)
HMSV 441 Nonprofit Fundraising (Residential and Online)
COUN 516 Principles of School Counseling (Residential)
COUN 521 Counseling Skills and Techniques (Residential)
COUN 526 Counseling Theories (Residential)
COUN 553 Psychopathology (Residential)
COUN 554 Group Counseling (Residential)
COUN 523 Practicum (Residential)
I am devoted to teaching with excellence,  and I see technology as a tool to improve student learning. In fact, employment and evaluation of innovative technologies (e.g. wikis, audio feedback, YouTube) within these courses have promoted students' learning of complex concepts and increased their sense of community.
For example, examining the use of audio feedback on students' assignments, my research demonstrated students who receive audio feedback report better perceived learning and community compared to students who receive text feedback (Rockinson-Szapkiw, 2012). McKeachie (2011, p. 270) cites my use of web-based tools, such as wikis and Twitter, in the classroom as exemplary.
For innovative technology integration in doctoral research courses, I was awarded the Chancellor's Award for Teaching Excellence at my current university of employment. In 2012, I was nominated for the Outstanding Faculty Award in Teaching with Technology through the State Council of Higher Education in Virginia for the Technology Innovators award through the Chronicle of Higher Education for my use of technology to better engage students and transform education.
See a selection of my educational technology and distance education artifacts here.
Doctoral Education & Administration
For six years, in addition to teaching, I served in administration as the chair of doctoral and research programs. In this role, I developed and implemented processes, policies, and resources to improve the effectiveness of mentorship in the research process.
When I entered the position in 2009, doctoral candidates used a traditional email workflow to interact with their faculty mentors. This workflow posed obstacles, including lost communication, delayed document exchange, frustration, isolation, and attrition. Thus, I conceptualized and built a technological solution to enable more effective online mentorship through a portal with easy-to-use features such as file sharing, discussions, calendar sharing, task assignment, collaborative editing, and video-conferencing. Research has demonstrated that the implementation and use of this portal increased doctoral candidates' connectedness by 9% in just one semester; thus, decreasing attrition.
This innovative systems was recognized by Microsoft and was featured as a case study, and I was also honored with one of nine 2013 Campus Technology Innovators awards for my innovative approach to supporting online doctoral students' research.
My responsibilities also included supervising over 100 faculty; providing consultation to faculty and students on quantitative research methodology and analysis; overseeing curriculum development and evaluation; and serving as a liaison between university departments, such as the Institutional Review Board and the Graduate Senate, and the EdD program.
From 2015-2016, I extended my leadership role beyond the School of Education. I took a one-year position in a Provost Office, directing a multidisciplinary, university-wide accreditation initiative focused on improving residential and online student learning through engagement in innovative, applied research. As part of this position, I began establishing a center for student research and developed a 21st century researcher-practitioner-steward training framework to guide curriculum redesign.
This framework places a strong emphasis on conducting research for a threefold purpose:
Knowledge creation,
Professional improvement, and
Advocacy and societal change.
As technology has changed the way knowledge is created, published, and disseminated, I developed a plan to connect departments across the university to assist faculty in using Adobe Creative Cloud tools to innovate their research curriculum.
See my doctoral education artifacts on my doctoral education page.
Scholarship & Research Mentorship
As a faculty, modeling and valuing of research are at the core of effective research training for students, I maintain an active research agenda and have a record of scholarship. I have authored and co-authored more than two dozen peer-reviewed journal articles and presented and co-presented over 50 professional presentations nationally and internationally, with scholarship primarily focusing on technology integration in the higher education classroom, especially distance graduate and doctoral programs, to improve national and international student success.
This research focus has been motivated by the fact that online education in higher learning institutions has grown significantly over the past 10 years (Allen & Seaman, 2014). At the graduate and doctoral level, distance programs have changed degree access from a privileged few to include availability for all demographics and most countries (Allen & Seaman, 2014; Ivankova & Stick, 2007; Offerman, 2011).
While this trend is positive, the outcomes for programs, especially for women, minorities, and international students, are not as positive. For example, while the average traditional, doctoral attrition rate has hovered around 50% for decades (Bowen & Rudenstine, 1992; Council of Graduate Schools, 2009), attrition in distance programs, which are composed of more women, minorities, and international students, are 10-50% higher.
In describing attrition issues, Lovitts and Nelson (2000) state "that the real problem is with the character of graduate programs rather than the character of their students" (p. 49, emphasis added). Thus, I have spent significant time examining program designs and technology integration to improve students' community and learning, which ultimately leads to persistence.
Persistence and advancement of women and minorities has also been a salient theme in my research. In my recent  research, I have focused on understanding higher education experiences (beyond merely program design) to provide more equitable opportunities to those who are less likely to persist and advance. Last year, I conducted a grounded theory study investigating the role of poverty as a resilience mechanism in doctoral student persistence (Read it Here). This year, grounded in female identity theory, I have focused on the development of female candidates' research identity that gives rise to persistence despite the sometimes uninviting environment of higher academia. The study focused on US and international women enrolled in an online second generation doctoral program. In the Journal of Internet and Higher Education, I recently published an article in which I built a quantitative predictive model for online doctoral persistence.
In 2014, a mainstream publisher published my co-edited book, Navigating the Doctoral Journey: A Handbook of Strategies for Success. This book received the 2015 Finalist, AERA SIG 168 Outstanding Publication Award for its contribution to the knowledge base of doctoral education practices and policies. During the 2015 American Educational Research Association, Annual Meeting, I sat on the SIG 168 and CPED co-sponsored panel to discuss innovative research and doctoral education.
Serving as a doctoral faculty, I have also had the opportunity to serve as a dissertation chair and committee member. In this capacity, I have mentored over two dozen EdD candidates, both national and international, who have successfully defended their dissertations. These dissertations include a broad range of quantitative methodological specialties (e.g. program evaluation, instrument development, regression modeling, and experimental designs) and often address practical issues in education.
Dissertation topics have ranged from using VoiceThread to using neuro-educational intervention to enhance online EdD and EdS student perseverance. Over 12 of these mentees have published their dissertation research or related research under my guidance or with my co-authorship. I have also invited 12 of them to co-author research articles.
Asterisks (*) next to presentations and publications on my curriculum vitae indicate my collaboration with students and further demonstrate my strong interest and skill to mentor and advise doctoral students.
Service
I am professionally active, contributing to the field in a variety of ways including serving on university committees, as the editor for a journal, and a reviewer for the International Journal of Doctoral Studies. I am also working with a colleague in California, using grant funding, to develop Communities of Practice to train special educators on how to effectively integrate technology in the classroom. I am also active in international humanitarian work.
Due to my over 5 years' experience as a counselor specializing in child and adolescent issues and trauma, I was invited to serve as a board member, a chairman for one, for two community organizations, Freedom 424 and GMI.
I have worked with the founder and president of GMI to develop e-learning modules to meet the growing need to train Malaysian nationals in the areas of counseling, conflict resolution, research, and servant leadership. These modules have become part of the graduate degree program for Counseling at Alpha Omega International College, a Malaysian recognized degree.
In summer 2014, I traveled with Freedom 424 to Uganda to work with young women who have been sexually exploited. Learn about this trip by watching this video: http://tinyurl.com/A-Place-to-Breathe
Visit my Human Trafficking Resource page to learn more about the problem of human trafficking and what you can do to help.
Prior to Entering Higher Education
Prior to entering the field of Higher Education, I served as a counselor for over 5 years, focusing on children and adolescents struggling with social, emotional, behavioral, and sexual issues. In my first counseling position, I worked as a crisis and assessment counselor for low income, at-risk youth. I also worked as a director of a day treatment and residential program that was run as part of the school system as an alternative school option for those not making it in a regular public school. In this position, I did individual, family, and group counseling as well as developed therapeutic curriculum in alignment with SOL standards. Many of these interventions integrated technology.
I hold both a Virginia Licensed Professional Counselor (since 2006) and Virginia Pupil Personnel Services License (School Counselor; since 2009).
Visit my counselor education page for more information.
On a personal note…
On a personal note, I enjoy  "tinkering" on my computers (and creating programs and websites such as the one you are viewing now) and exploring the great outdoors—hiking, biking, traveling and running.
Some of my recent travel adventures include, petting Tigers in Thailand, hiking the jungles of Malaysia, and paragliding off a mountain in New Zealand. One of our favorite vacation spots is Disney World where we get to visit both Mickey and my parents. And, I have a cat, Minnie (named after the Disney character).
Top 15 Adventures
Placed 2nd in the women's categories at the Neptune Festival 8K, Lynchburg's Dash and Splash, and Lynchburg's 100 Mile Challenge
Pet tigers, Thailand
Rafted down the Shotover River, New Zealand
Chased by wild monkeys while hiking Penang Hill, Malaysia
Paraglided off Coronet Peak in New Zealand
Feed kangaroos and wallabies, Australia
Snow shoed Laughton Glacier, Alaska
Cared for orphans in Colima, Mexico
Zip lined and was spotted by a bear while hiking in the Shenandoah Valley, Virginia
Hiked Psychopath Trail, Virginia
Hiked the Franz Joseph Glacier, New Zealand
Played the oud, Morocco
Tracked lions with two Maasi Mara tribesmen, Kenya
Appeared as an extra on the HIMYM sitcom (Season 8), California
Hiked Half Dome, CA, USA
"There are professionals in this world that are high-performing individuals in the top 90 to 98 percentile. These are great people to have on your team. BUT, then there are ALL-STARS—the proverbial unicorns of education and of business—that function in the top 1 to 2 percentile. Dr. Amanda Rockinson-Szapkiw is one of those few all-stars."
– Michael, Colleague
"Rockinson-Szapkiw has been such an inspiration to me in everything that she does. She's not only a dissertation chair but a female mentor and a role model for balancing service, research, and family, as well. Her knowledge regarding research and the dissertation process is exceptional to say the least. I do not feel that I would have made it this far into the process without her. What an asset!"
– Student, EDUC 989 Dissertation Seminar
"Q's efficiency was appreciated. The turnaround time on assignment feedback was spectacular. She has far surpassed any other professor I have had so far in the department. Not only was her turnaround time amazing she provided thoughtful feedback that made me evaluate my research plan."
– Student, EDUC 798 Advanced Research and Writing
"I was impressed with your organization of the dissertation process at LU.  I completed my degree at the University of Central Florida which as a large College of Education (135 residential professors) and feel that the use of Sharepoint to communicate and collaborate among the committee members and student is a much better system than the one I was subjected to. I believe the LU system has several features in place which will be helpful to assuring that students produce a quality dissertation.  I'm looking forward to working with you in the future."
– Nathan, Faculty
"Szapkiw's patience and encouragement in this statistics class was that of a saint. She maintained a balance of compassion and rigor and she demonstrated an exemplary model of student teacher engagement. The presentations by Dr. Szapkiw demonstrating SPSS usage were excellent!"
– Student, EDUC 812: Advanced Statistics
"I have made more progress on my dissertation in the past 7 weeks than I have in the past two years under Dr. Szapkiw's guidance."
– Student, EDUC 980 Dissertation Prospectus Development, Quantitative
"Szapkiw was encouraging and kind, while being evaluative and scholarly. She provides clear feedback and is willing to go the extra mile to assist students in understanding research and developing quality plans for their dissertations. Research methods is her expertise, yet she explains research in a way a novice can understand. I cannot begin to say enough positive things about her and what this course has done for my mental state in this doctoral process."
– Student, EDUC 919: Advanced Professional Writing and Research
"She is the best teacher I've worked with! She is Very analytical Very knowledgeable and enthusiastic about her subject (statistics).She is also challenging."
– Student, EDUC 712: Advanced Statistics
"Szapkiw is a caring teacher, very responsive, and displays the characteristics of an educational leader. The material is difficult but the teacher is awesome! She has excellent communication skills, is very professional, and graded critically but fairly."
– Student, EDUC 639 Trends and Issues in Educational Technology